---
Muin and the Seven Bird Hunters is a traditional sky story which has been handed down from generation to generation as part of the rich oral history of the Mi'kmaq First Nation. The story links the annual cycle of the seasons as observed by the Mi'kmaq with the movement of stars about the North Celestial pole.  This is the first time this story has been transferred from the realm of oral tradition into video and made accessible to such a large audience.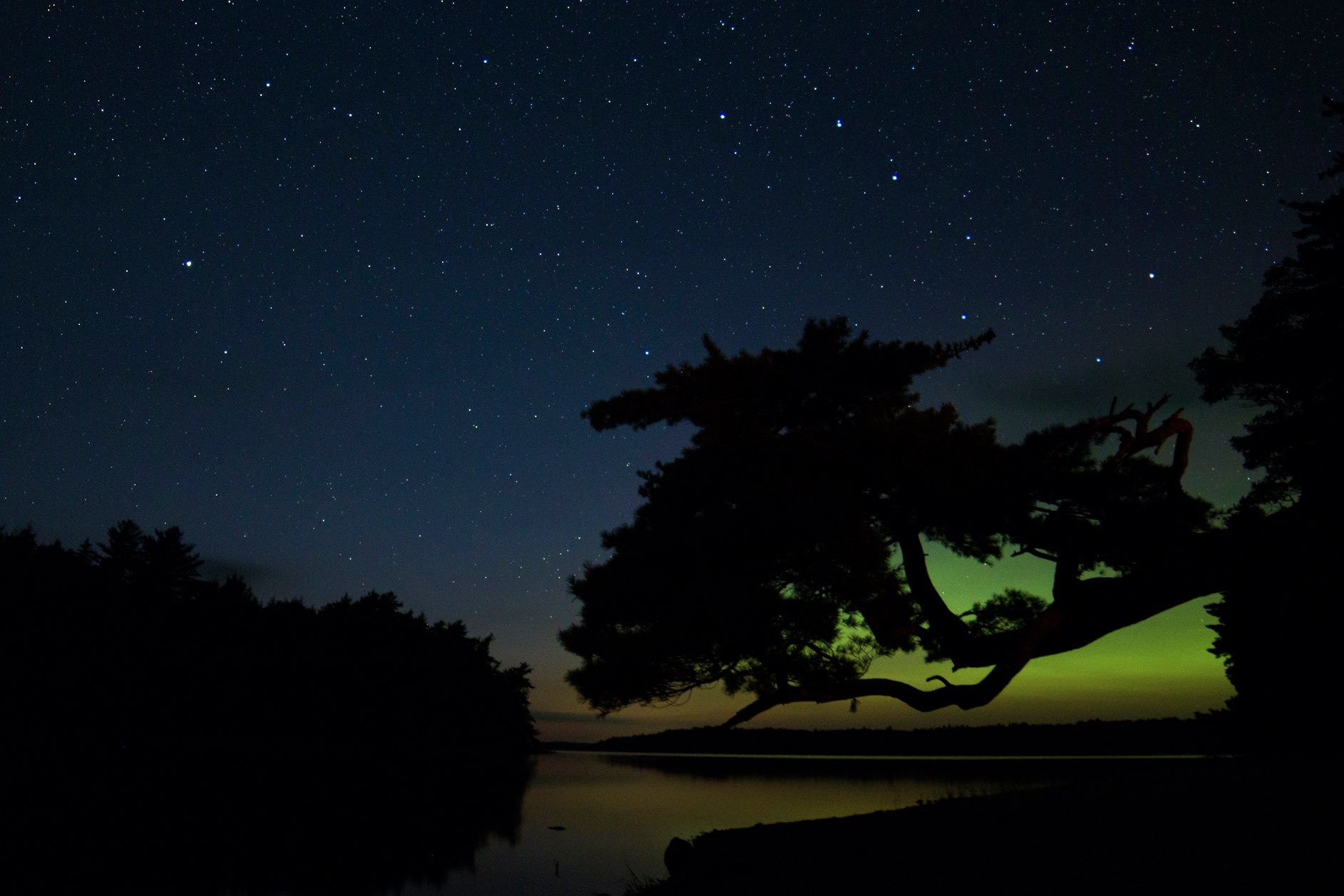 In celebration of the beginning of IYA, on January 8th, an animated version of the story was premiered at the Canadian Science and Technology Museum in Ottawa. Versions are now available iin English, French and Mi'kmaq to people around the world! The Mi'kmaq version, with an English introduction, can be viewed here.
The story of Muin has been brought to life thanks to the loving work of Mi'kmaq Elder Lillian Marshall (bio) of Potlotek First Nation (in Cape Breton, NS)  and Mi'kmaq Elder Murdena Marshall (bio) of Eskasoni First Nation (in Cape Breton, NS), in conjunction with (artist Sana Kavanagh of Cape Breton University in Sydney, NS. The two Elders narrated the English and Mi'kmaq versions of the film, while the French version was narrated by Annabelle Welsh, a Grade 12 student from Membertou First Nation (in Cape Breton, NS) who attends Étoile de l'Acadie in Sydney. The production was made possible through the support of CBU's Canada Research Chair in Integrative Science, Dr. Cheryl Bartlett (full credits).
It is hoped that this rich and vibrant story will help encourage other efforts to revitalize Aboriginal night sky stories across Canada. In this way, the richness of knowledge within the Indigenous sciences in Canada can be celebrated and, as deemed appropriate, shared... becoming legacies for children and youth of all ages as well as adults, long after the International Year of Astronomy 2009 is over.