The Discovery Centre's Dome Theatre is a 65-seat planetarium that delivers Astronomy, Space Science and Life Science educational content to the general public and special groups, including schools and camps. The Dome Theatre offers Live Star Shows (astronomy-focused interactive presentations) and Featured Films.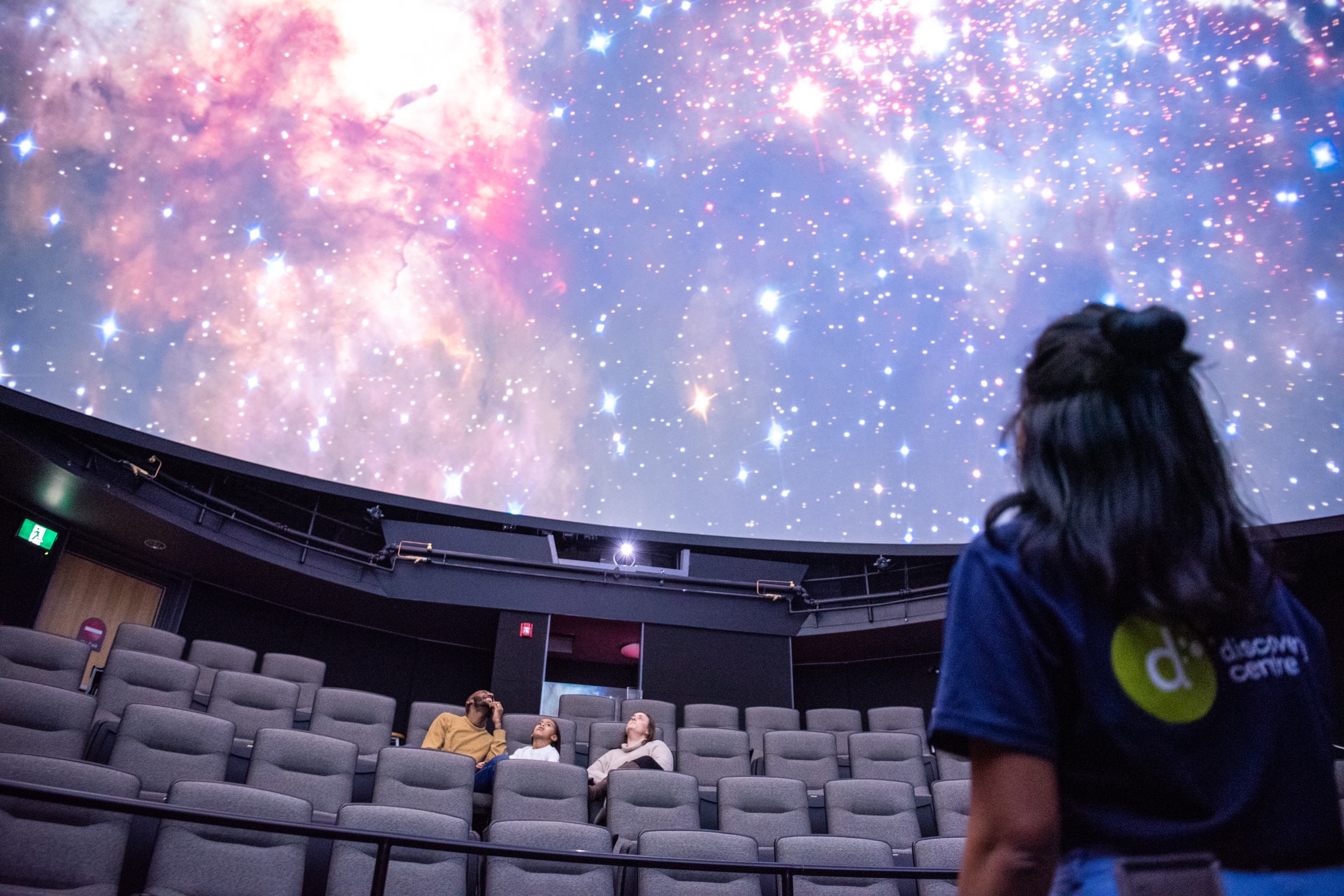 With swirling galaxies and other cosmic treasures projected overhead, visitors can explore the vastness of space, travelling to stars near and far, before settling in under a familiar night sky. Visitors are encouraged to share their love for space science during Live Star Shows and ask our Presenters those big questions about the Universe – how did the Sun form, is there another Earth out in space, is extra-terrestrial life real and what happens if you fall into a black hole? 
The Dome Theatre sparks curiosity and wonder, particularly for a budding astro-enthusiast. 
For more information on Live Star Shows and Films as well as showtimes, check out the 
Dome Theatre