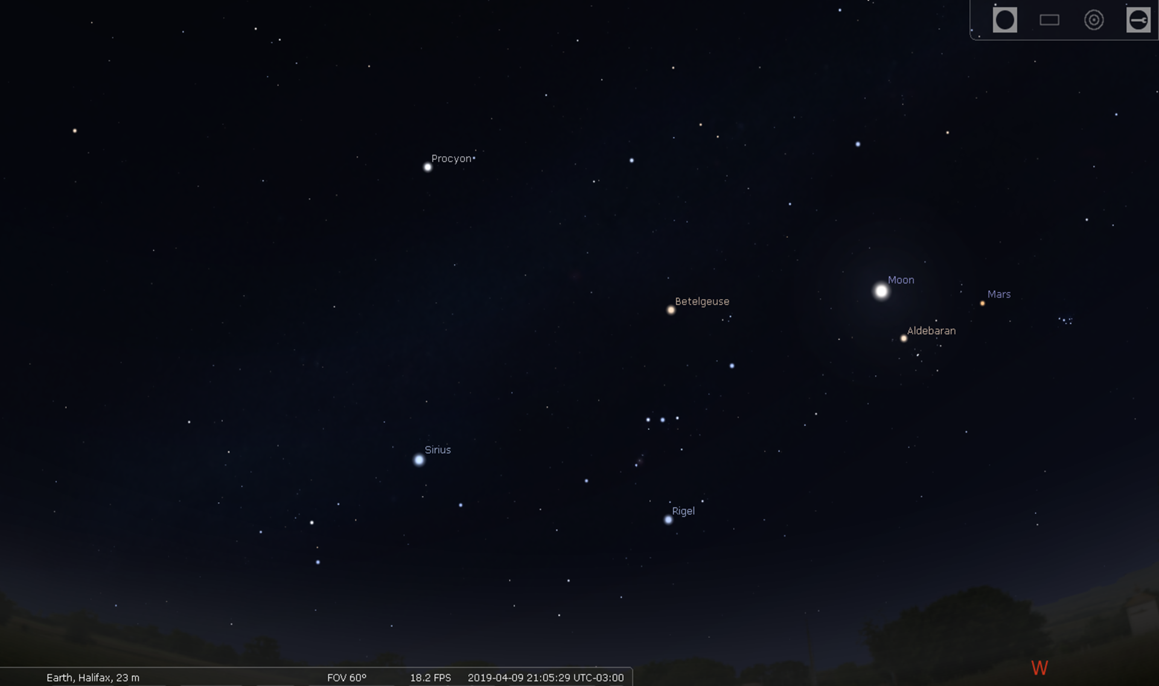 Lecture host Tony Schellinck of the RASC Halifax Centre will show you, with minimal training and investment, how you can start to find deep sky objects (DSOs) in the night sky. Using photographs he has taken of the stars, he will take you on a tour of the night sky and then show you how to use binoculars and small telescopes to find a galaxy, planets and their moons, nebula, open clusters and globular clusters. Viewing the night sky will never be the same again. If you have binoculars please bring them to the show as you will be able to practice finding deep sky objects while in the theatre. If the weather cooperates, after the show we will go out to a darkish place nearby and find these objects and constellations in the night sky using binoculars.
Venues and dates:
Monday, April 8, 7:30 p.m.
Astor Theatre, 219 Main St. Liverpool, NS—possible viewing 9:00 p.m. Admission by $5.00 donation
Tuesday, April 9, 7:30 p.m.
Margaret Hennigar Public Library, 135 N. Park St, Bridgewater, NS—possible viewing 9:00 p.m. Free Admission.
Thursday, April 11, 6:30 p.m.
Lunenburg Library, 97 Kaulbach St, Lunenburg, NS—possible viewing 9:00 p.m. Free Admission.